Web Site Links

---
Blessing House


A Lorain County crisis care center for children.
5440 Grove Ave.
Lorain, Oh 44055

---
---
Chaplain Partnership


Chaplain Partnership (formerly Lutheran Chaplaincy Service) is a unique service agency providing comprehensive spiritual care services, primarily in hospitals and long-term care settings.
2401 Superior Viaduct, Suite 1
Cleveland, OH 44113-2342

---
---
Family Promise of Lorain County, Inc.


Interfaith Hospitality Network (IHN) of the Family Promise of Lorain County, Inc.is an affiliate of the Family Promise Network Program. Locally, Family Promise of Lorain County, Inc. is here to help address the needs of homeless families in Lorain County providing shelter, meals, and support services to families without homes.
---
---
Greater Beneficial Union


GBU offers a wide variety of life insurance products, retirement savings programs and fraternal benefits to its members.
4252 Clairton Blvd.
Pittsburgh, PA 15227

---
---
Lorain County Free Clinic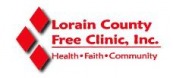 Bringing accessible health care to the uninsured.
3323 Pearl Ave.
Lorain, Oh 44055

---
---

Lorain Cooperative Ministry
With regard to the care of the poor and oppressed of our community, we believe that we can do more together, acting cooperatively, than what could be done separately. In this way, we hope to offer our Lord, and those for whom He died, better service and opportunities for sharing in the faith of Jesus Christ.
Mailing Address:
603 Washinton Avenue
Lorain, OH 44052
(440)244-6286 or
(440)240-4402



---
---
Lorain County Habitat for Humanity


A nonprofit, ecumenical Christian ministry founded on the conviction that every man, woman and child should have a decent, safe and affordable place to live.
105 Ct. St. Ste. 512
Elyria, Oh 44035

---
---
Lutheran Community Website


Lutherans.com is built as a way to encourage fellow Lutherans of all branches of Lutheranism to interact, and to promote Lutherans on the web. All branches of Lutheranism are welcome! The most important sections of the web site are the Forums, Blog Feed, Lutheran Directory, Lutheranism Guide, and Lutheran Church Search Tool.
---
---
Lutheran Metro Ministry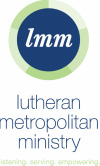 Our mission is to promote shalom (peace, well-being) and justice (right relationships) through a Christian ministry of service and advocacy with those who are oppressed, forgotten and hurting.
4515 Superior Ave.
Cleveland, OH 44103 (as of November 26, 2012)

---
---
Northeastern Ohio Synod, ELCA


The Internet home of the Northeastern Ohio Synod of the Evangelical Lutheran Church in America. God's work, our hands.
---
---
Thrivent Financial for Lutherans


As the country's largest fraternal benefit society, Thrivent Financial for Lutherans does much more than offer financial services.They offer programs and outreach opportunities where members can connect with each other, learn new things, and help their communities and congregations.
---